Nahid Hasan Munna is a popular teacher, writer, founder, and CEO of Nahid24. Nahid24 is one of the largest online education platforms in Bangladesh. You can find it on Youtube & Google Play Store. Every day, he teaches more than 3 lakh students on YouTube and Facebook for free. His reputation among academic and admission test students is now as a young writer who has brought a sense of novelty beyond writing.
Quick Information

Full Name
Nahid Hasan Munna
Nickname
Nahid
Date of birth
18 October 2000 in Nilphamari
Residence
Rajshahi, Bangladesh
Nationality
Bangladeshi
Education
BSS, Information Science & Library Management, University of Rajshahi
Profession
Teacher, writer, founder, and CEO of Nahid24
Home Town
Nilphamari
Parents

Md. Monowarul Islam

Bilkish Begum

Marital Status
Married
Wife
Jannati Jiniya
Website
nahidhasanmunna.com
Awards
Rokomari best seller award
Early Life and Education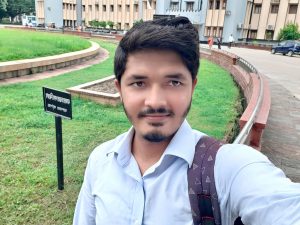 He was born on 18 October 2000 at Uttar Durakuti village in the Kishoreganj Upazila of Nilphamari district. His father's name is Md. Monowarul Islam, and his mother's name is Bilkish Begum. He passed secondary from Kishoriganj M.L Model High School in Nilphamari district and higher secondary from Rangpur Border Guard Public School and College. Then he graduated from the Department of Information Science and Library Management, University of Rajshahi.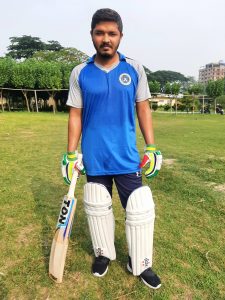 Nahid Hasan Munna had a lot of love for playing cricket since his childhood. Played cricket with many cricket teams from village level to district level and showed very good performance in batting, bowling, and keeping. Later he got admission to North Bengal Cricket Academy, Rajshahi after getting a chance at Rajshahi University. Enjoyed this game of taught love for a few more years.
Nahid Hasan Munna is also a minor singer. From school life to university life he has performed many songs on many stages. He also has a music YouTube channel. Name of the channel – Song Nahid24. A teacher called him Song Nahid after seeing his singing prowess in his college life. From that inspiration, he named this song channel – Song Nahid24 in line with his earlier YouTube channel.
Career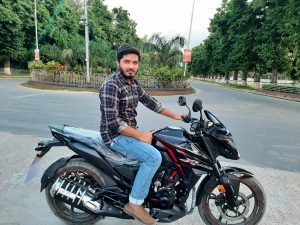 He loves to teach students. From that love, he founded the education-based online platform 'Nahid24' in 2015. With the help of this platform, information and lectures on various academic and other subjects are created and videos are made available to the people for free. Thus, Nahid Hasan Munna has made a huge contribution to making education easily available.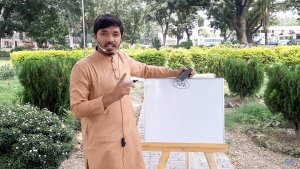 He also regularly creates educational content on social media to help students develop their career counseling and thinking. He is also the publisher of Nahid24 Publications, which is a very popular name among HSC and admission students.
Personal Life : Nahid Hasan Munna married Jannati Jiniya, a writer, and also a teacher, in a traditional Muslim wedding ceremony on 5 February 2021.
Youtube Career
YouTube information

Also known as
Nahid
1st Channel
Nahid24
2nd Channel
Nahid Hasan Munna
Years active
2015–present
Genre

education
teaching
vlog
Graphic Design

Subscribers

Nahid24 (250K Subscribers)

Nahid Hasan Munna (50K Subscribers)

Total views
11 million
Play button
Books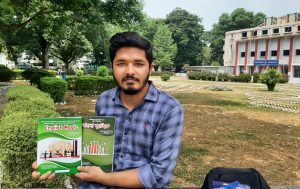 Now he is not only a content creator but also a publisher and writer. His book 'Bangla A Plus' written for HSC students, is now the best seller in Rokomari.
Moreover, his books, ICT Magic, GK Magic, Bangla Magic, English Magic, and Witten Magic, are very popular among students who want to be admitted to public universities.
The story of the "Nahid24" YouTube channel, which was formed on the power of criticism.
Nahid Hasan Munna was criticized by his friends for his educational and creative work on YouTube while in college. He is so popular that he has students in almost every college, madrasa, and university in the country. And to the admission students, he is known as the "Magic Sir."
Although Nahid24 is currently one of the best educational online platforms in Bangladesh, But its initial journey has not been smooth. He told us that in 2015, when he was a college student, uploading educational videos on YouTube, many people used to make fun of him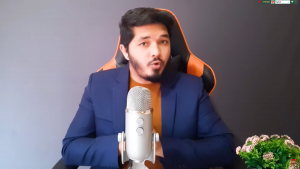 and question his qualifications. Even though his video was standard, he did not have a varsity tag, so he had to wear it in the face of various criticisms.
He could not explain to them that varsity tags are not enough to make educational videos. According to him, "The person who wants to teach something must have the knowledge inside himself and the must-have skill to present the subject in front of the students nicely and simply.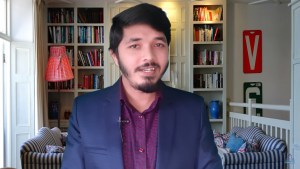 He also said that when he asked a friend to grab the back camera of his mobile phone for the first video shoot, the friend grabbed him for 2 minutes and said, 'Damn crazy, who will watch this video of yours!' Nahid Hasan Munna said that one of his friends once joked to him, "How many 24 don't get rice, and you are coming Nahid24!" Hundreds of omissions and criticisms have resulted in the realization of his Nahid24 dream.Today, the Nahid24 channel has surpassed 2 lakh subscribers, and this number is increasing every day.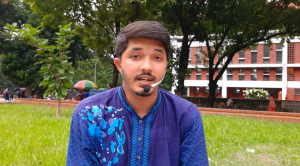 However, those critical friends now seek his advice on how to do better in life. This is the hard truth of life. When you try to do something good in life, others will try to pull you back down. Because they never want you to succeed in life. So, to be successful in life, according to Nahid Hasan Munnar, you should not lose your desire to work in the criticism of others. Turn criticism into strength, achieve something good in life, answer it, prove yourself worthy. Force the critic to praise you.
Nahid24 Educational App : In 2022, His Amazing Educational App Nahid24 is launched on Google Play Store.
Special Features of Nahid24 App :
HSC, admission preparation, and job preparation courses are free.
Participating in the subject-wise test for free.
Participating in the quiz for free. At the end of the quiz, you will know your position and also know who came 1st, 2nd, and 3rd.
Model test of all the units of the university admission test for free.
All education news like exam routines, syllabuses, circulars, results, etc, are available in this app.
This app also provides special suggestions for free.
Nahid24 educational app has been launched in the Google play store with those all the features. Nahid Hasan Munna hopes that students of all levels will benefit from his Nahid24 educational platform and the app will soon become everyone's favorite because of its magnificent features.
Nahid Hasan Munna's Quotes (English)
A beautiful girl is your temporary happiness, but the success of your life is lifetime happiness.
Everyone in this world wants to be successful, to be the companion of successful people.
This world is so cruel – so cruel that the tears in your eyes are just a joke to them.
Nahid Hasan Munna's All Social Media :
Nahid Hasan Munna has an incredible impact on the Bangladeshi audience. He is a well-known face to hsc & university admission students. So Nahid Hasan Munna has a massive fan following on social media.
References :